SCRAM House Arrest Monitoring System
OnPoint Court Services is the leader in efficient and dependable house arrest electronic monitoring for legal home confinement in the state of Utah. We specialize in using the SCRAM house arrest monitoring device and systems to provide agencies and offenders with the most impressively flexible and effective house arrest system available.
House Arrest Monitoring Solutions
Many courts in the state of Utah are willing to work with offenders to provide alternatives to incarceration. One of these alternatives is requiring the offender to wear a house arrest ankle monitor. This alternative provides the court with a way to determine whether or not the offender is remaining accountable, while still providing opportunities for the offender to stay employed via work release programs. For these alternatives to be effective, however, the judicial system must be able to depend upon the type of ankle monitor used.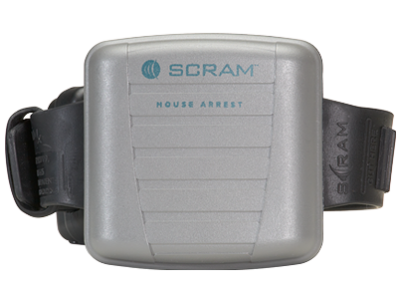 These systems are often advantageous, not only to offenders but to taxpayers. Efficient electronic monitoring costs taxpayers much less than full-time incarceration. They also offer offenders the chance to pay their debt to society without losing their opportunities to improve their future.
That is why OnPoint has chosen to use the SCRAM House Arrest System. The system offers a cutting-edge monitoring device, a variety of levels of monitoring, and a monitoring center that is staffed 24 hours a day and seven days a week. We can provide courts with detailed, customized reports that prove that offenders are being held accountable in a safe and effective manner.
Features of the SCRAM House Arrest System
One of the challenges of using GPS to track clients is the fact that the average GPS software may produce up to 1,500 GPS location points daily. This information is great for accuracy, but it's not particularly efficient. Officers don't have the time or the resources to sift through this imposing mountain of data while trying to identify issues with offenders that need to be addressed quickly.
Instant alerts while the offender is in their residence
Summary reports of movement within the residence
Several advanced anti-tamper systems, including a waterproof design as well as sophisticated cut-strap detection
A full-year, replaceable battery
A plug-and-play system that integrates with all technologies offered by SCRAM systems, through the SCRAMnet software platform
Flexible House Arrest Options
Another reason that we have opted for the SCRAM system is that it offers a great deal of flexibility. Many older house arrest systems depend upon the home having a landline connection. However, we feel that these systems are behind the times. The statistics show that less than half of US households today have a landline telephone. However, over 75% use internet service in their homes.
SCRAM systems acknowledge this and, as a result, have designed their devices to work with multiple options. These options include:
Residential internet service (ethernet or wi-fi)
Standard or digital telephone landlines
DSL connections
Vonage
Cellular connections